Explore the incarnation of the Babouche slipper with Babouche-Maroc. Some may doubt of the medical benefits of the ancient Moroccan shoes called babouche, but the 10th century's Moroccan old man will tell you that Aladdin's favorite shoes' comfort is just...unpparelled.
The word Babouche comes from French, which in its turn derives from Persian (Papush ie flat shoes). In Moroccan Arabic, we say Balgha.
We, at Babouche-Maroc, made the choice of reincarnating this old Moroccan shoe since 2008, and selling it all around the world. Enjoy shopping for your favorite babouche slippers, from Marrakesh, just like if you were at the old city, and get them in 2 days!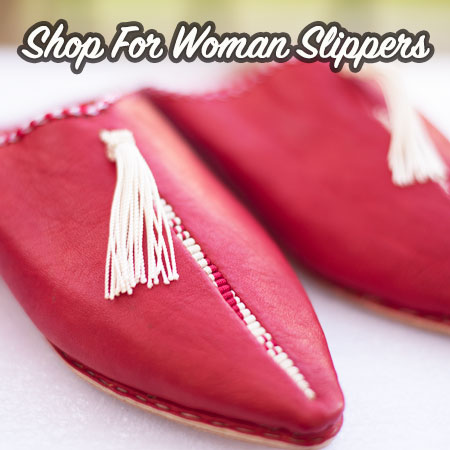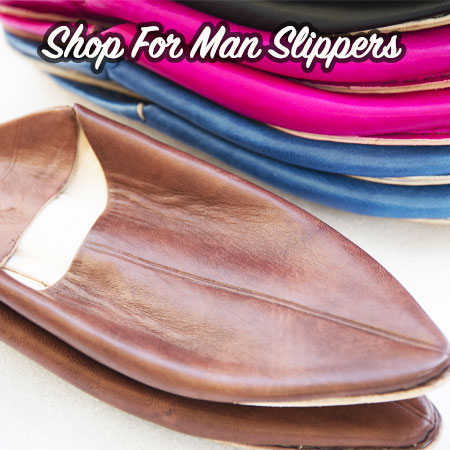 What if you take, just a moment, to imagine yourself in Marrakesh, Morocco...And as you do that, you can really start imaginining yourself walking in the Medina narrow streets, and you can let yourself get amazed by the diversity of colours you see, flavours you smell, and notice how strange are this souk sounds as you become aware of the refined natural materials you touch, like Moroccan leather and natural wool.
As you are enjoying this walk though the old city streets, you may want to buy a pair of slippers, and as you do that, you can be tempted by this leather or kilim pouf, that will naturally find its function as additional seat for your guests or as aunique Moroccan decor piece, or just be aware how much you would like this handmade leather bag.
While you are browsing Babouche-maroc.com pages, you can just notice how easy it would be to just order a handmade product directly from Marrakesh, and have it right away while seated at home, in California, London, Sydney or may be in Tokyo, or any other part of the world, no matter how far it is from Marrakesh.
Enjoy shopping with Babouche Maroc.